ENTER RURAL SCENE from Wash and Fold Press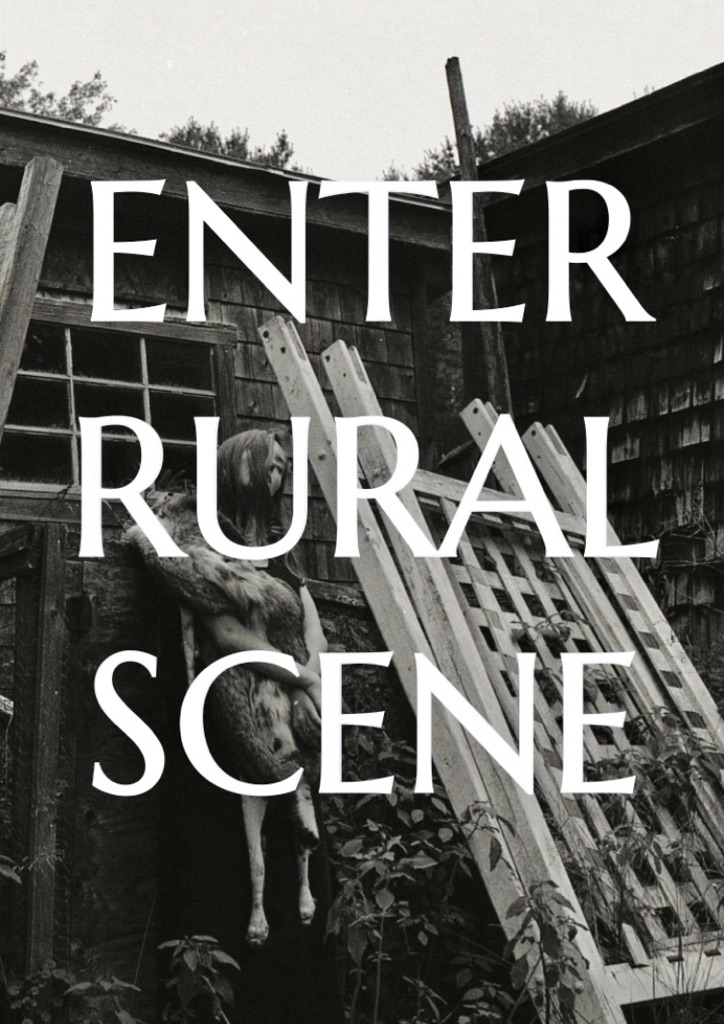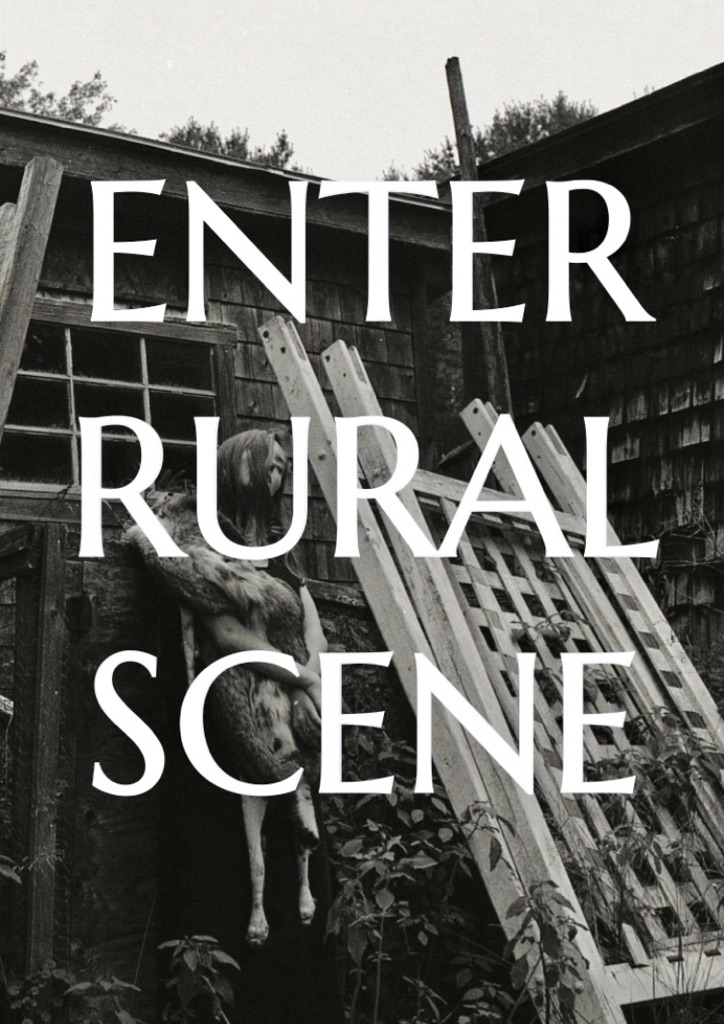 ENTER RURAL SCENE from Wash and Fold Press
Book Details
ENTER RURAL SCENE
from Wash and Fold Press
6 x 8.75 in
Smyth Sewn Hardcover
60 Pages
Printed 4 Color & Duotone
Image Wrapped Cover
++++
Published: 2017
Edition Size: 100
++++
Edited by: Vivian Ewing
Design and Layout by: Trevor Powers
Printed and Bound by: Conveyor Editions
++++
ENTER RURAL SCENE from Wash and Fold Press is an anthology of humbling, lyrical and often dark work by women, trans, queer, non-binary, and/or female artists and writers based throughout the country. This limited edition is a beautiful hardcover book of poems, stories, essays, photographs, paintings and drawings by:
Some artists are published widely and for others this marks their first print publication.
From Deirdre Coyle's "Men Recommend David Foster Wallace to Me," originally published in Electric Literature: "The book opens with a seventy-nine-word story called 'A Radically Condensed History of Postindustrial Life.' The title's attempt at humor through grandiosity instinctively annoyed me, but I related to the narrative: a pathetic interaction between three desperate people hoping to be liked. Who wouldn't relate? We all want to be the right kind of person."
From Liz Ziemska's Pushcart-Prize-winning "The Mushroom Queen," originally published in Tin House: "In her newly dematerialized state, she is simultaneously nowhere and everywhere. But this is just an illusion, a temporary form of vertigo brought on by the sudden vastness of her being. In reality, she covers a little less than three square acres, one edge dangling in the cool green waters of the Hudson, the other pushed up against the crumbling blacktop of Route 9. A red-brick house squats on her chest like a poorly digested meal. There's a maple tree growing out of her forehead, its flame-colored leaves the color of her panic."
++++
Press: "Pearls of Portland 003: Vivian Ewing, editor of ENTER RURAL SCENE and founder of Wash and Fold Press," Portland Phoenix
Support provided for this project by The Kindling Fund as administered by SPACE Gallery, Mary Sky and Dylan Hausthor.
Work pictured by Caitlyn Mae, Bella Provan, Isaac Atkins, Caitlin Duennebier, Alaina Symanovich, Deirdre Coyle and Greta Grant.